​
Welcome to SPIK
​
Sveriges Podenco Ibicenco Klubb – The Swedish podenco ibicenco club
​
The name Podenco ibicenco is the official name of this breed, registered at FCI, Fédération Cynologique Internationale,
the international kennel club. Other names are sometimes used for this breed, for example, the Ibizan.
​
​
​

​
​

Podenco ibicenco - sHORT hair

​

This dog is like a kangaroo in flight!

​

With seemingly no effort, this dog can jump to incredible heights from a standing position, and with a short run-up, they can get even higher!

​

They are of a gentle disposition, playful all their lives, and are genuine free spirits. They do however need outlets for all their energy.



podenco ibicenco - rough hair


This is the Peter Pan of the dog world – gentle, inquisitive and energetic!

​

Besides the joint characteristics they share with the short-haired variety of the family, they should of course have a rough coat.


Like a character from a fairy-tale, these dogs will bring tears of joy and laughter to everyone in their company when they are behaving in their normal, everyday manner!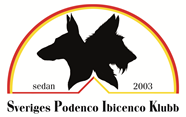 ​

​

​

​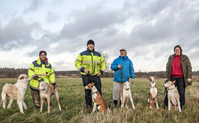 SPIKs Lure Race i Alingsås Tidning! Läs hela artikeln här
SPIK Specialutställning 2022

​
Preliminärt - SPIK Special:
Ursand Camping - Vänersborg
Lördag 11 juni 2022

Med reservation för utvecklingen av covid-19